Education is the key to success
In South Africa, as in many other countries, there is a lack of qualified and experienced travel and tourism consultants. For this reason, DER Touristik Foundation is funding the training of four previously job-seeking young people in the travel industry, giving them the chance of a better future. We wish the "Learners" much success and fun!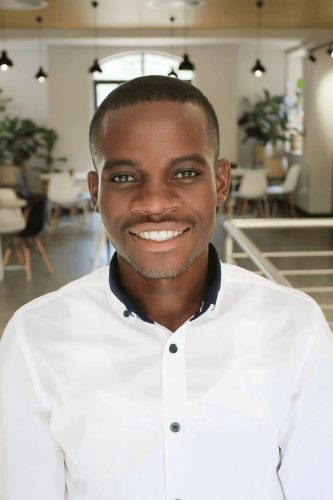 Mzwakhe enjoys hip-hop and afro-soul music, and he spends most of his free time reading and playing soccer.
He chose the travel industry because it would allow him to fulfil his dream of travelling. Mzwakhe is someone who is always willing to assist others. His favourite destination is Mozambique because it has so much to offer in terms of natural beauty and endless beaches.
Mzwakhe enjoys sports, particularly soccer. Nothing makes him happier than playing football. If he had superpowers, it would be power to get things done.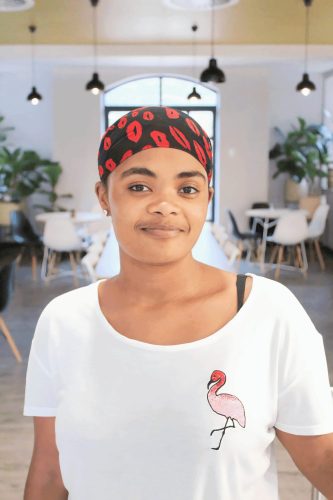 Miranda is a creative, fun, and a little crazy person who enjoys entertaining others. she loves art, cooking, travelling, and writing. She chose the travel industry because her two sisters have worked in it for many years.
Her favourite destination has to be the Maldives, because not only does it look like heaven, but it's also the world's flattest country.
She would fly if she had superpowers. Miranda enjoys stargazing because it's so beautiful.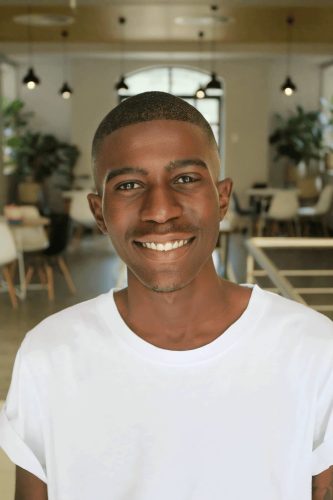 Tebatso Fortune Mokhafela
Fortune is a talented artist who enjoys drawing. He chose the travel industry because it provides a broader perspective on the world. He believes that seeing and working in the tourism industry will open his eyes to how beautiful the world truly is. Bali is his absolute favourite destination. Bali is a must-visit destination because of its breathtaking scenery, diverse culture, and delicious cuisine.
Fortune sells and creates portraits and hopes to have a self-exhibition of his work overseas one day. Working in the tourism industry will allow him to see the world's beauty and apply that beauty to his projects.
If he had a superpower, it would be the ability to travel instantly with just a thought. The concept of visualizing where he would be and instantly appearing there. 
Florah is an introvert, she has always wanted to work in tourism because she has always wanted to travel and learn more about different cultural backgrounds since she was a child. Her favourite destination is her Mother City Cape Town because of its incredible nature, good food, mountains, beaches, and most importantly, culture.
Florah is enthusiastic about personal development. She believes that self-improvement will assist her in developing new skills, behaviours, actions, attitudes, habits, and reactions that will benefit various aspects of her life.
If she had superpowers, she would be able to control time. With her powers, she would be able to prevent certain events from occurring.