Against poaching in South Africa
Black Mambas – Women with a bite 
As one of the most famous game reserves in the world, South Africa's Kruger National Park is severely threatened by poaching. Above all, it is rhinos that are killed, though elephants are also a target of criminals.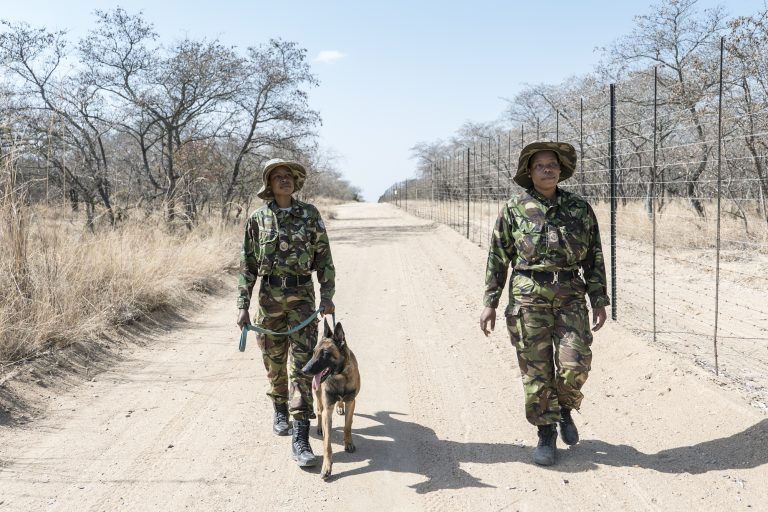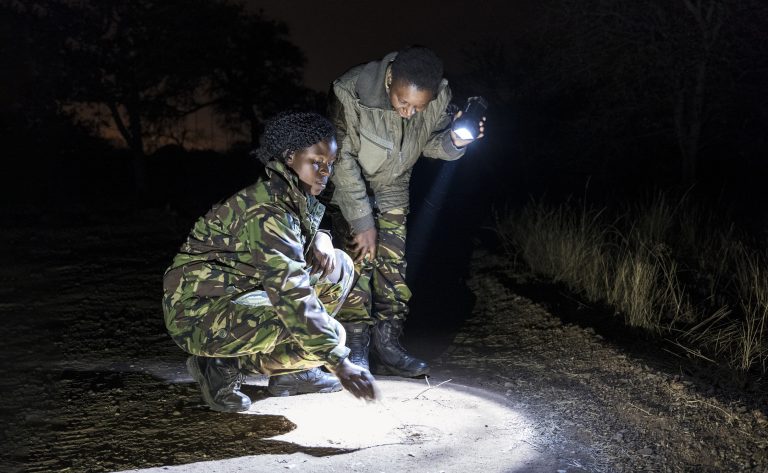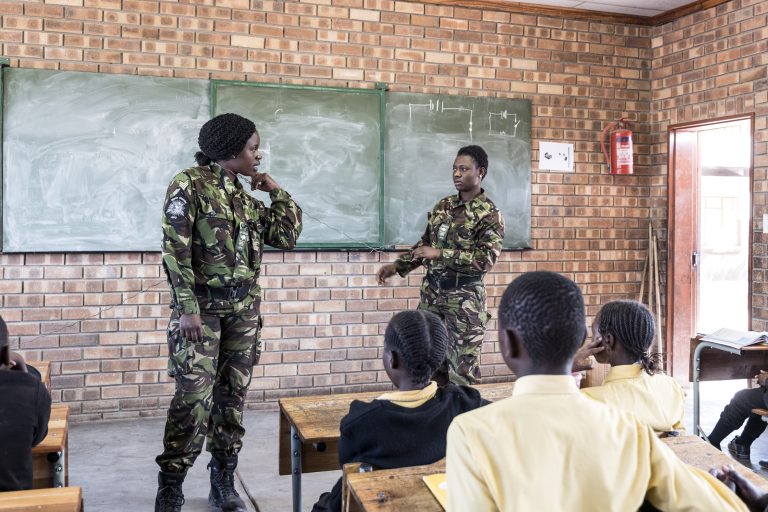 Source: Ilan Godfrey@Getty Images for Lumix
In South Africa, an exceptional troop is fighting against the killing of animals – the "Black Mambas". This is what makes them unique: it consists exclusively of 36 young women from local tribal communities. But unlike the eponymous snake, they are not deadly – nor are they even armed. Their mission is peaceful.
Yet they are just as effective as the poisonous snake: since 2014, the women have taken action against poaching and successfully destroyed over 1,000 wildlife traps and dismantled 29 poaching camps. Their patrols through the bush alone have led to a dramatic decline in trap poaching by 89 percent. Illegal trade in rhinos decreased by 67 percent.
The estimated 13,000 rhinos in the Kruger National Park now need the protection of this anti-poaching unit more than ever before, since tourists and the associated income failed to materialise due to the Corona pandemic. Poaching is on the rise. The rhino population is highly endangered again. That's why the DER Touristik Foundation is supporting refresher training for the Black Mambas. This training is important for the women, because only through successful participation will they retain their status as wildlife experts.  
In order to strengthen animal protection in this region over the long term, the DER Touristik Foundation also finances the "Bush Babies Programme": almost 900 children and young people between the ages of 12 and 17 from schools around Kruger National Park obtain information on the topics of environmental education, food security and animal welfare. They independently manage their own vegetable garden, to name one example. The project aims to teach adolescents how to live sustainably and provide for themselves and their families in the long run – without poaching. 
"Simply being present is our weapon"
In a discussion with Felicia Mogakane, active with the Black Mambas at Kruger National Park since 2013, now Sergeant and Media Liaison Officer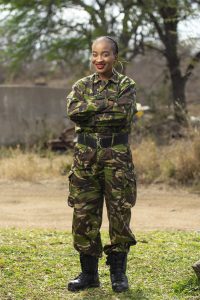 Felicia, what makes your women's troop so successful?
Our method is to carefully observe and document. We constantly patrol, we see everything and we analyse our observations. Who goes where and when and returns from where? Who drives which car? And then we see who arouses suspicion. Simply being present is our weapon. That way, people collectively recall who we are. Every poacher should know: the bush is a very unpleasant place for you.
Why are women in particular so well suited to wildlife protection?
Women manage the household, are acquainted with the wilderness and are used to tough and physical work. They are responsible and effective. Young women in Africa have a strong influence on the family and the development of children. The children of us rangers grow up with mothers who do something important and meaningful, are independent, and they learn from us.
Transfrontier Africa NPC
The organisation conducts nature conservation research, anti-poaching, environmental education and the promotion of community in the Kruger region. It has concluded a contract with Balule Nature Reserve to provide ecological input and strategic ecological management for the entire reserve.