How Smiling Gecko makes socially disadvantaged Cambodians smile again
Previously, Hannes Schmid photographed famous pop and rock stars. The Swiss found his second home in South Africa, became a star photographer – and would have probably continued working for glossy magazines if he had not one day seen the rubbish dumps in Cambodia and the people living there in the midst of waste. He turned his back on the world of glamour and founded an aid project not far from Phnom Penh: Smiling Gecko.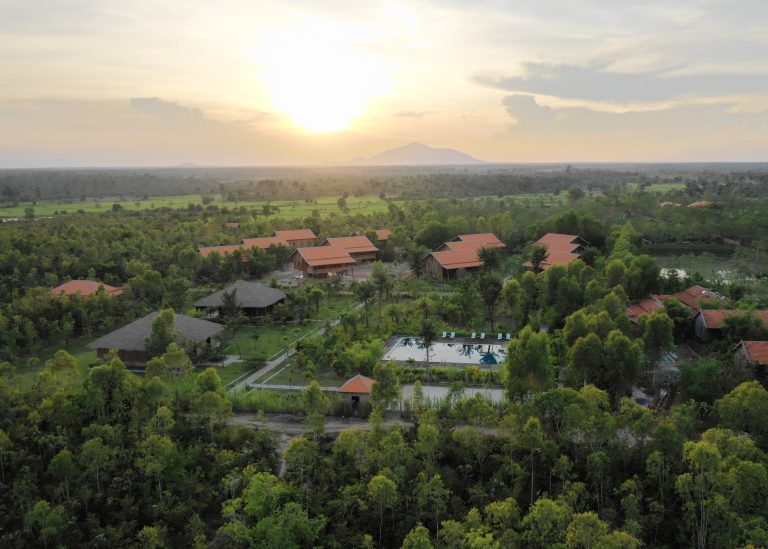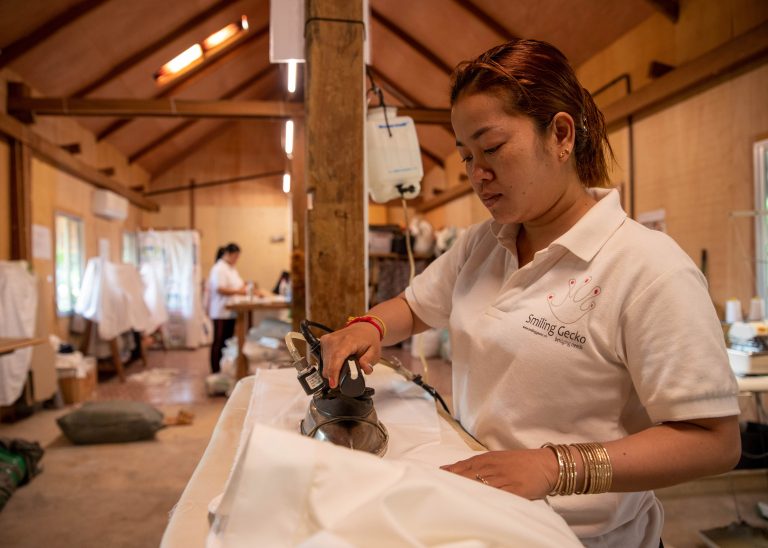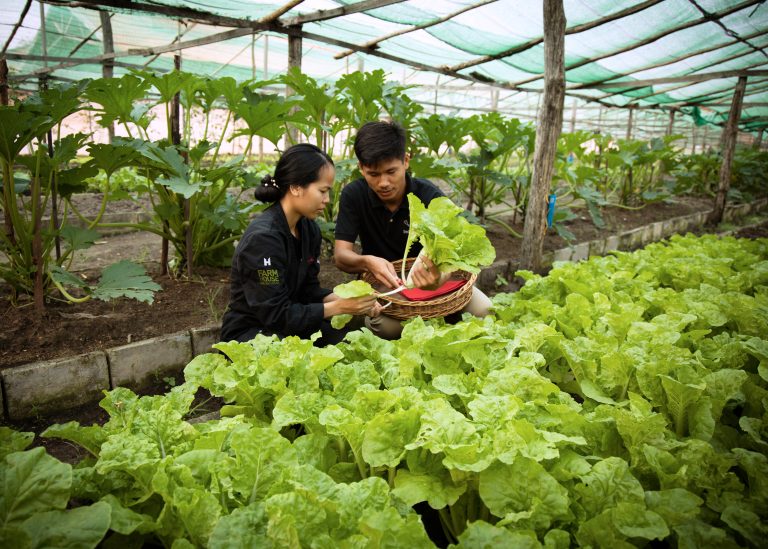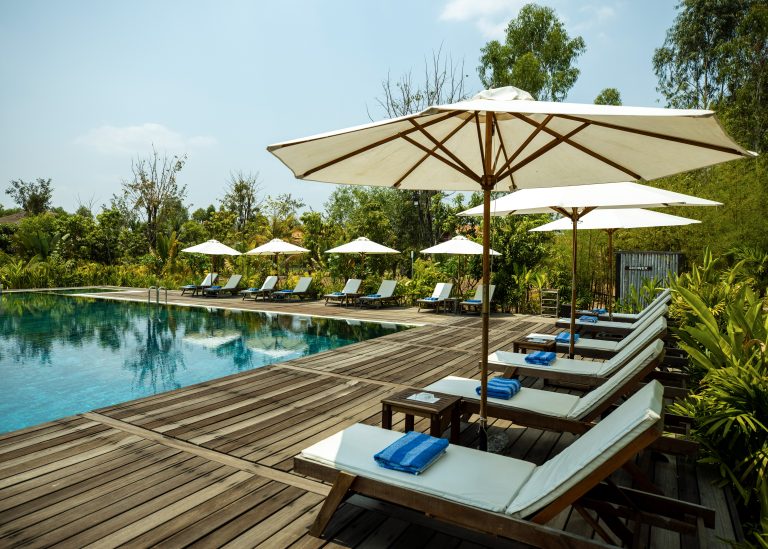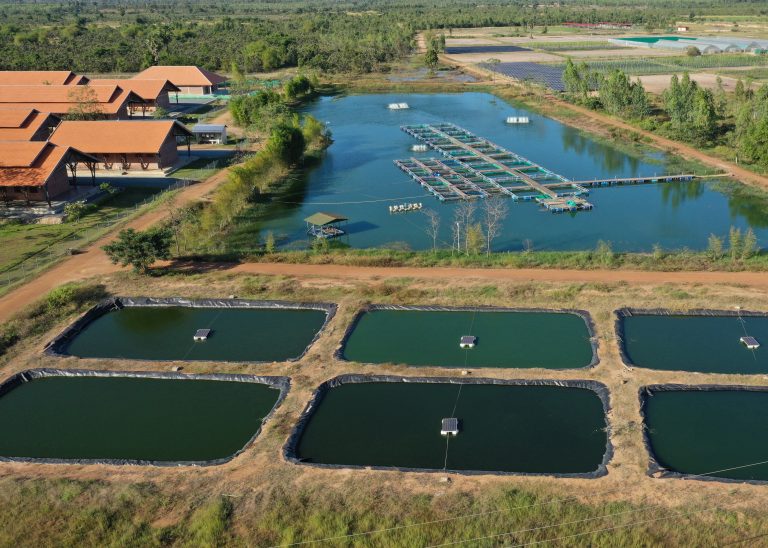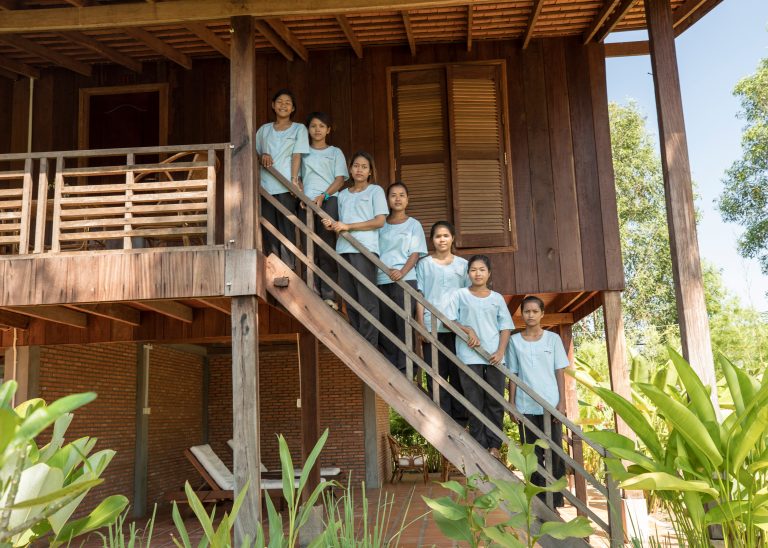 Sixty kilometres Northwest of the capital Phnom Penh, Schmid and his aid organisation Smiling Gecko have built a 140-hectare site where socially disadvantaged Cambodians live, attend school and can learn a trade.
The holistic approach is what makes it special. Thus, all elements of the development aid project are interlinked, mutually support one another and are underpinned by education and training. In doing so, Smiling Gecko contributes to increasing quality of life as well as to the rural population's livelihood and food security. The cluster project's focus areas are on agriculture and husbandry, production and trade, hospitality and tourism alongside education and training.
The DER Touristik Foundation has been supporting the Smiling Gecko Farmhouse Resort & Spa since 2019. To date, this funding has enabled the training of ten skilled workers there. Since 2023, the DER Touristik Foundation is supporting five young workers. At the Farmhouse Resort & Spa, young locals from poor backgrounds receive theoretical and practical training in the areas of service, kitchen housekeeping and tourism. This aims to empower them to earn a living for themselves and their families over the long term, and to lead a self-determined life.
A glance behind the scenes
Since 2020, travel guests of DER Touristik tour operators can become acquainted with selected projects such as Smiling Gecko at local level. This creates remarkable experiences that they will never forget, and raises awareness of urgent issues affecting holiday destinations. You can visit the Smiling Gecko project on a DERTOUR round trip "Treasures of Cambodia" and the Meiers Weltreisen round trip "Cambodia Temples and Dream Beaches" – lunch included.
"I had to do something!"
A discussion with Hannes Schmid, Founder of Smiling Gecko e.V.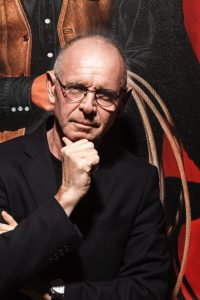 Hannes, how did your commitment begin?
A very bad encounter was a decisive factor here. I met a girl in Cambodia, whose father had used a blowtorch on her. I mean, I had already witnessed a lot of misery, poverty, hunger, despair, but that was really a borderline experience. I felt I had to do something. However, if you want to understand what it means to be a farmer in abject poverty or to live on a rubbish dump, then taking a brief look is not enough. You need to experience it first-hand. And that's what I did.
Finally, you founded the Smiling Gecko project. How do you educate people who have never been to school?
With a lot of patience and above all respect. It's not their fault. At first, our newcomers are like curious children, even if they are already over 30. They're learning! Next comes the phase when they already know a lot; their confidence and pride grow. In the end, we have individuals, personalities, who know what they want. We have to accompany them on these journeys.
Can you give an example of such a journey?
Yes. The story of our cook Mariya Un Noun sounds like a fairy tale: she made it from the Cambodian slums to the Michelin-starred kitchens of Switzerland.
Were there also setbacks?
Oh yes, many! Pigs, chickens and fish died, vegetables didn't grow, the people didn't understand me, nor did I understand them – of course there were countless setbacks. I have blown a lot of money! But it was clear that mistakes would be made and that everyone had to learn from them.
Money is always an issue, isn't it?
Yes, especially when it comes to the project's future. I am replaceable, but I need to find ways for Smiling Gecko to become reliant on itself in future, starting with funding. Only if it is profitable can it be independent. At the moment, I'm the one who collects the money. But we want to keep growing! For example, I would like to build a rice mill which farmers could then take over in a cooperative. That's how I would lift thousands of people out of poverty.
How can people live well independently of aid projects?
We only help people from the outside. Of course, we have to involve people in the projects and slowly but surely make ourselves replaceable. Here I refer to everyone, me, the coaches, the master baker, the master butcher. Only then have we achieved our goal.
How did Smiling Gecko and the Farmhouse fare in times of pandemic?
Due to corona, the farmhouse had to partially close in spring 2020 and 2021. During lockdown, trainees were retained in employment and could even acquire and develop a number of new skills during this time. For instance, two trainees from service were promoted to team leaders, one cook apprentice rose to become a chef de partie, another trainee cook progressed from a chef de partie to become a junior sous chef. Currently, the farmhouse has a high number of bookings due to domestic tourism, and is increasingly used for local conferences. This compensates for the loss of international guests to some extent. What is more, the farmhouse supplies high-quality catering for events, which promotes awareness and provides new revenue.
"Cooking is my life"
From the slums to award-winning cuisine: the incredible story of Mariya un Noun
At the beginning, Mariya's life is no different to many poor girls in Cambodia. When she is only just twelve years old, her mother sells her as a maid to a rich family. The mother needs the money, and signs that Mariya has no rights and will work for the family all her life. When the man of the house tries to rape her, she narrowly escapes. She flees. But to pay off her mother's debts, she now toils in a clothing factory. She is eventually forced into marriage.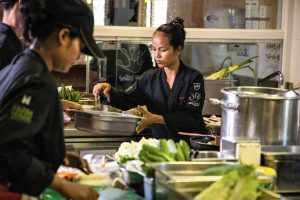 Through fortunate circumstances, Mariya and her two young children are taken in by Smiling Gecko. Here is where her fate finally takes a happy turn – especially when she discovers her passion for cooking and her incredible talent for it. "Cooking is my life," says Mariya Un Noun.
Then one day, the CEO of the Hotel Management School in Lucerne drops by – and is totally inspired by Mariya's dishes. The young Cambodian woman accepts his invitation to Switzerland, so she can study at the Lucerne Hotel Management School and that isn't all: Mariya transfers her knowledge on the little-known Khmer cuisine to famous Michelin star chefs. Among others, she cooks with Andreas Caminada at Schloss Schauenstein, with Frank Giovannini in Crissier and with Tino Staub at Widder on Zurich's Rennweg. Mariya Un Noun is now head chef at Smiling Gecko Farmhouse. There, guests can experience how she allows local cuisine to blossom in her own creative way, while developing her special dishes intuitively and with her own flair for premium local ingredients. A delicious example of this is her signature dish: Amok Fish with Cambodian Kampot Pepper.
Smiling Gecko e.V.
In order to help children and families in need in Cambodia, Smiling Gecko pursues a holistic approach that facilitates and promotes self-determined living in rural regions.