New perspectives: The Pimali Association enables disadvantaged young people in Thailand to train in the hotel Industry
The province of Nong Khai in the north-east of Thailand on the Laotian border is one of the poorest areas of the country. There are only a few vocational schools there, particularly for girls. With inadequate education, disadvantaged young people or orphans from this structurally weak area move to Bangkok or the tourist centres following compulsory schooling. This is where they seek their fortune, but in most cases can only keep their heads above water with illegal jobs or prostitution. They often become addicted to drugs.
Source: Pimali Association
Stéphanie des Arts-Loup and Alexandre des Arts wanted to take action and founded the Pimali Centre in 2013. It offers young Thais from disadvantaged backgrounds alongside orphans from Nong Khai a professional training framework. Designed as a practical hotel training centre, each year Pimali admits young people who are at least 15 years old and have completed compulsory education.
The concept proves successful
The training with a focus on "learning by doing" enables the acquisition of skills in the areas of the hotel industry and their practical implementation during a six-month internship. And the concept works: given that tourism is a steadily growing industry in Thailand and qualified workers with English skills are in demand, 82 percent of students find a job on the labour market after their six-month internship.
The DER Touristik Foundation has been supporting seven apprentices since 2021.
A glance behind the scenes
Since 2020, travel guests of DER Touristik tour operators can get to know selected projects such a Pimali at local level. This creates remarkable experiences that they will never forget, and raises awareness of urgent issues affecting holiday destinations. 
The Pimali project can be visited on the DERTOUR private round trip "Original Isan and Pimali Foundation". Guests also stay overnight at the Pimali Guesthouse, which is run by the trainees.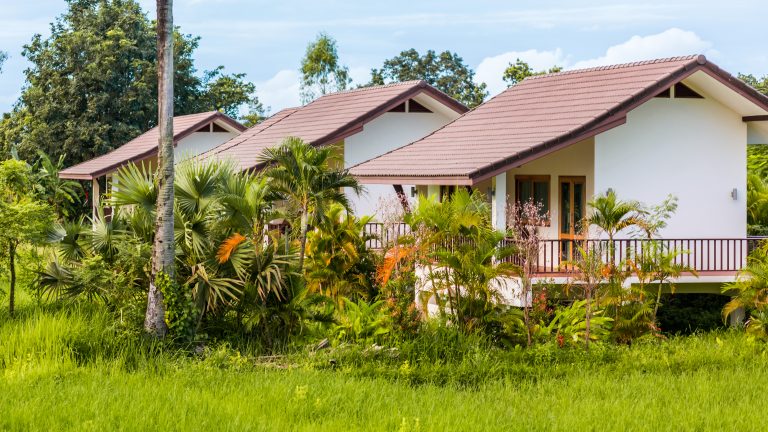 Pimali Association
Pimali has committed itself to combating the exploitation of disadvantaged young people and reducing poverty in Northeast Thailand. Pimali provides young people and orphaned children with practical training in the hospitality industry. The aim is to secure them a professional future in the hospitality or tourism industry.