Africa Amini Alama: how children of Meru farmers and Massai families in Tanzania gain new perspectives
In the North of Tanzania, near Arusha National Park, each year over 1,000 children receive primary education in three English-speaking primary schools. The regional development project, which primarily benefits children from low-income Meru farmers and Maasai families from the region, was established by the non-profit organisation Africa Amini Alama in the village of Momella. The DER Touristik Foundation has been supporting the project since 2022.
In the infirmary, ill people in need of social care receive support and treatment. What's more, trainees from poor families are afforded the opportunity to do vocational training as carpenters, bricklayers or mechanics. Girls and women can obtain a qualification in a tailoring workshop.
The Original Maasai Lodge built and managed by Maasai is also part of the Africa-Amini-Alama project. Here,  Maasai who received training at Africa Amini Alama, are employed as guides, chefs or service staff, for example.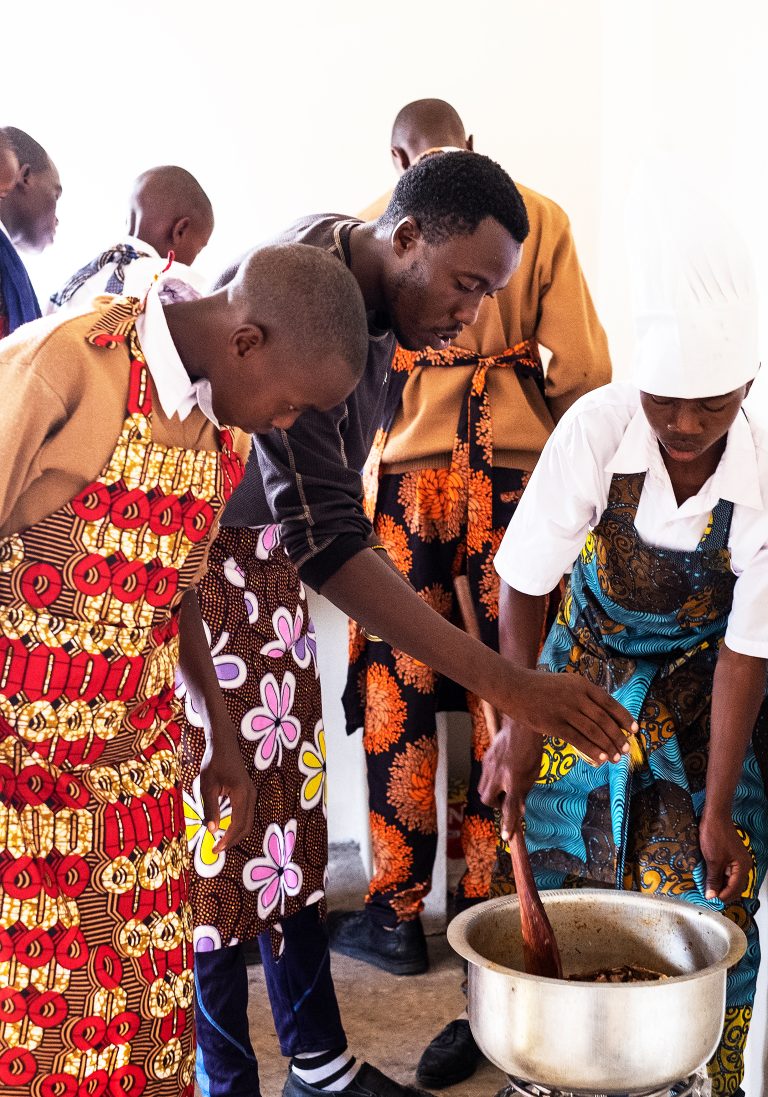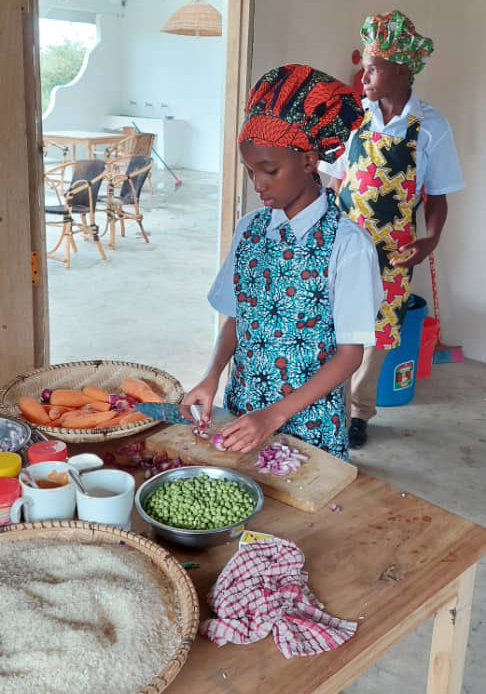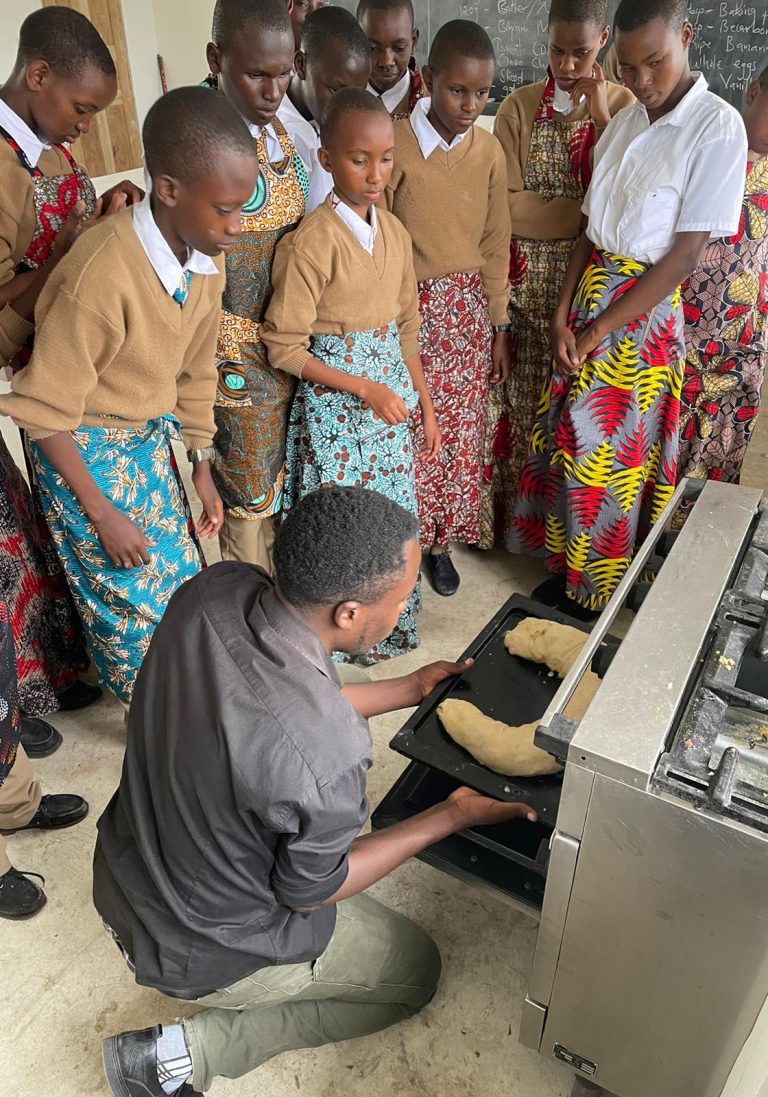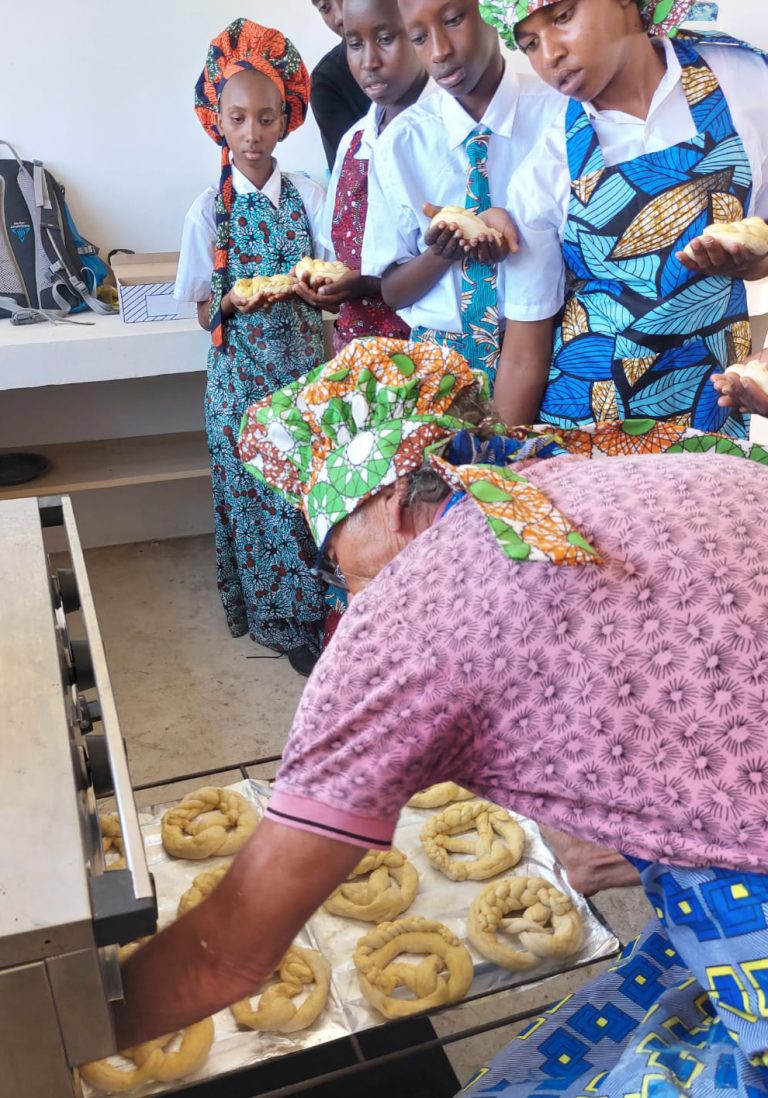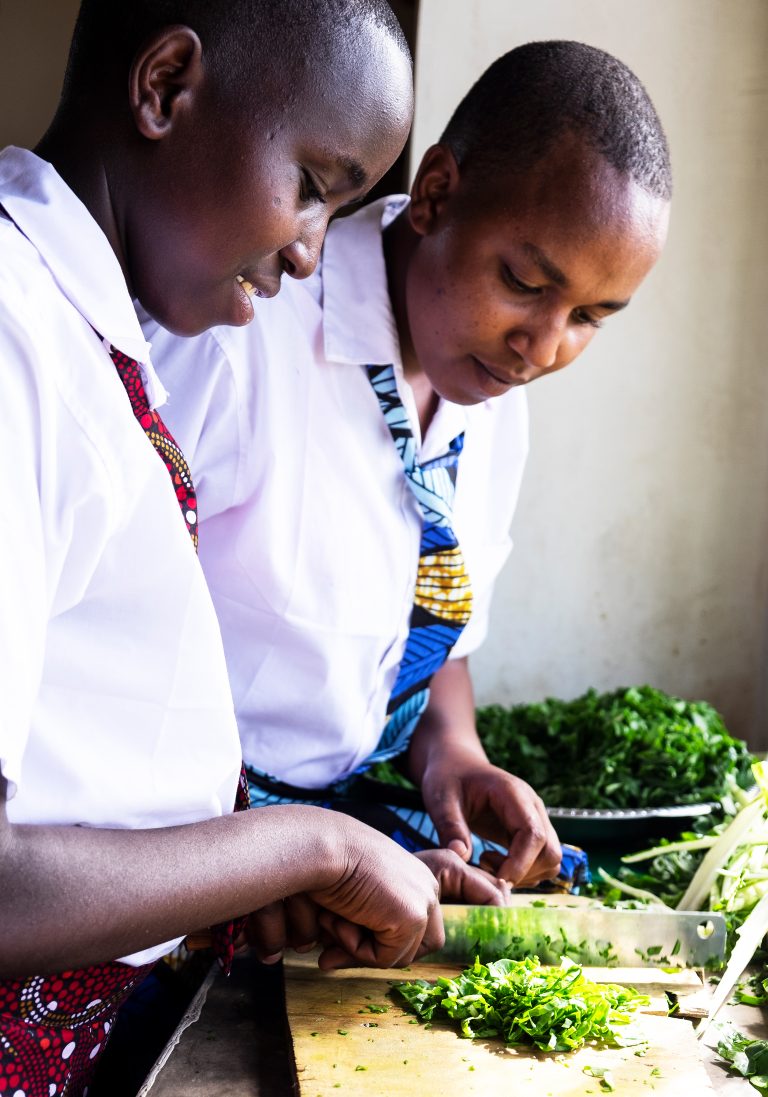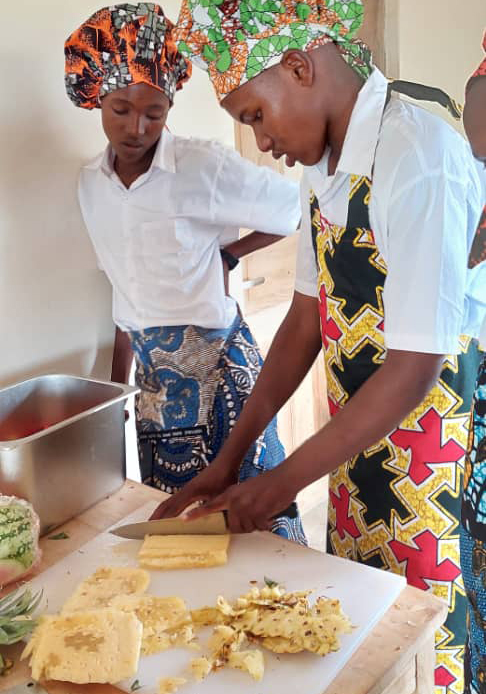 Source: Africa Amini Alama
Practical training in tourism
The latest branch of what has now grown into a grand project, is the secondary school that opened in January 2022. Here, each year 40 pupils are given an opportunity for the first time to do a secondary education diploma and a state-recognised vocational qualification in the hospitality industry as part of a four-year programme.
In addition to agriculture, tourism significantly contributes towards the economic development of Tanzania and also harbours potential for growth. As a tourism group operating worldwide, we have a particular affinity with training in this area. For that reason, the DER Touristik Foundation has been funding 15 secondary school pupils since 2022. After all, pupils are presented with many opportunities after leaving school: as qualified workers in the kitchen, service, bar, housekeeping and reservation divisions, they are in demand in the local tourism sector and can pursue adequate employment.
From the first year of training, internships at tourism companies and many practical hours in the curriculum ensure that pupils receive a hands-on education. Partner companies hold their own seminars and can thus become acquainted with potential employees already during the training phase.
 Africa Amini Alama Deutschland e.V.
Plenty of idealism, tireless commitment and a big heart are what the Austrians Dr Christine Wallner and her daughter Dr Cornelia Wallner-Frisee bring to the "Africa Amini Alama" initiative. Founded by her mother in 2009, the association began with the construction of an infirmary for the local population. The association gradually extended its commitment from medical care to school and vocational training and social issues, and is financed by donations and sponsorships.